Program Office Interviews - Fiscal Year 2020
---
September 2019 - November 2019
1.) Pre-screening of vendors took place in September 2019.
2.) The first round of Program Office interviews took place in October 2019 where the vendors participated in one-on-one interview (15 minutes) with NSF.
The agency then selected vendors for final round of interviews on November 4, 2019.

Round 1: Interview with seven (7) IT and four (4) HRM Program Officers
- Seven (7) IT vendors (1 not in attendance for final round)
- Four (4) HRM vendors to move forward to have one-on-one interviews (30-45 minutes)

Round 2
- Will consist of four (4) vendors or more vendors classified in other category who will be schedule to meet with Program Officers at a later date.

A few photos of participating vendors who interviewed on November 4, 2019.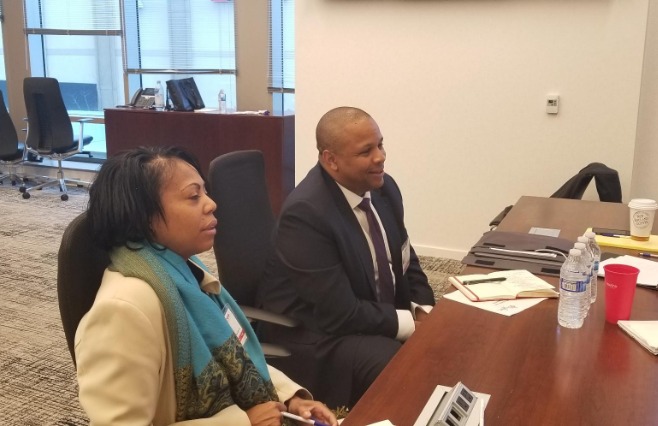 Theresa Garnes Top Source Talent Grant Leading Technologies Delmock Technologies Bizy Bee Staffing
NSF Event Coordinator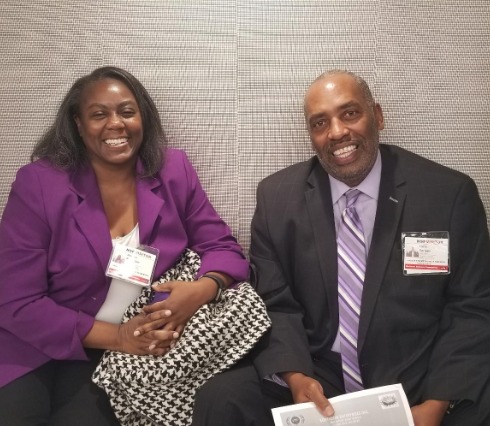 Soft-Con 1 KMM Technologies Kernel Associates MSC Management & SEBA Mansai
---

Are you interested in participating in upcoming Program Office interviews?
If you are interested in meeting with Program Offices, The Business Service Center will be scheduling additional pre-interviews in the near future for fiscal year 2020 requirements. We will be assisting with the scheduling of appointments with Program Officers. Areas of expertise and registration form are listed below.


Acquisitions Support
Application Development and Maintenance
Big Data & Analytics
Business Process Improvement
Cloud Computing
Construction, Heavy Equipment, Custodial, Landscaping, etc.
Data Management & Migration
Digital Platform Development
Enterprise Data Warehouse
Enterprise Resource Planning
Enterprise Security Solutions
Help Desk Support
Human Resources
Health Care
Human Capital
Information Security
Intelligence (data)
IT Service Management
Real Estate
Robotic Automation
Systems Engineering and Integration
Suppliers
Training